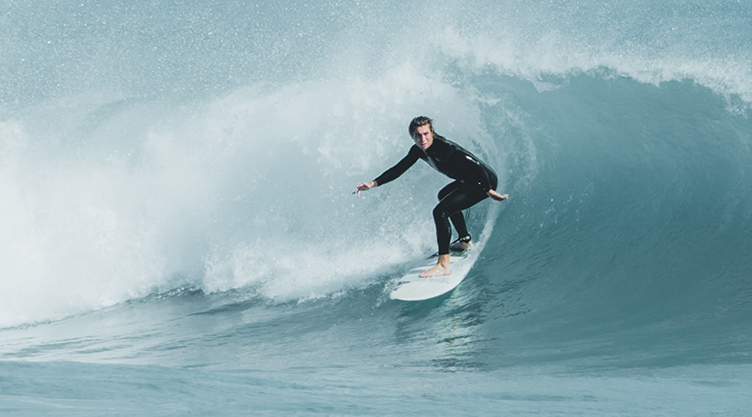 Part of the thrill of being a surfer is exploring different surf destinations and experiencing the waves there.
Many people wouldn't consider Miami to be one of the top surfing destinations in the world. But this lovely city is not just good for its exciting nightlife and glorious beaches. If you know when and where to go, you can catch some phenomenal waves.
Here is all the information you need to experience surfing in the famous city of Miami.
Best Surf Spots in Miami
1. South Beach
If you don't mind crowds, take your surfboard and head to the southmost part of South Beach.
The waves can be really strong and awesome here. The surf conditions are great with a north/northeast swell coupled with an offshore wind from the west.
The normal wave length for the beach break is about 50 meters.
Watch out for obstacles, rocks, and locals. Fistfights are not rare here. Surfers are many and they all want a piece of the action. So be careful.
2. Halouver Beach
Halouver Beach is on the north side of Miami Beach, at Halouver Park.
The beach break is inconsistent and doesn't follow a reliable seasonal pattern.
But on good days, you can find impressive left and right handers. Winds from the west make a fantastic surfing condition. You may want to surf during low tide when the tide starts rising.
Note that the tide is not consistent so you should be careful.
Also watch out for sharks, rips, and locals. When the conditions are ideal it can get crowded.
3. Boynton Beach
To the south of Palm Beach is the beautiful Boynton Beach, about an hour from Miami Beach.
You will find the best waves at the Boynton Beach Inlet. There are left and right hand beach and reef breaks. A low incoming tide plus a northeast swell produce some long lefts.
Although the break is only fairly reliable, you can get a good surf any time of the year and at all tide stages.
The waves can be beginner-friendly. And if you are not a fan of crowds, you will love it here.
4. Pompano Beach
The beach is less than an hour from Miami Beach. Its coastline is stunning.
This is probably where you will find the most reliable waves in South Florida. And anyone can surf here, regardless of skill level. It can break left or right.
For the best surf, go to Second Street.
If you are lucky, you will catch some long, rideable waves.
The wave length is usually 50 to 150 meters but on a fine day, it can go up to 300 meters. The swell starts working at 3 to 5 feet and holds up to 6+ feet.
Watch out for rips and sharks.
Local Surf Shops in Miami
Watersports are popular in Miami. This means that there are tons of surf and SUP shops. You don't have to travel with your board, accessories, or even surf clothing. You can buy or rent from the shops there.
You will find cheap brands as well as popular, high-end ones. Whatever you need, you are sure to get it in one of the surf shops in Miami.
Local Surf Schools in Miami
Don't know how to surf yet? No problem.
Just like surf shops, there are a number of surf and SUP schools in Miami. They offer different experiences so you can choose what suits you.
You can get packages for individuals, families, and groups. Some schools will even take you to private teaching spots so you don't learn with everyone at the beach watching you.
Miami Beach Surf Cams and Forecast
Check out what to expect if you are headed to Miami Beach.
Conclusion
If you are a surfer (or you hope to become one), you have to visit Miami at least once in your life. There are great surf spots. And though they can be crowded, they are still a lot of fun. The restaurants are countless and the ones mentioned above are worth visiting. Besides, you don't even need to bring surfing gear or be a pro. The surf shops and schools will sort you out.